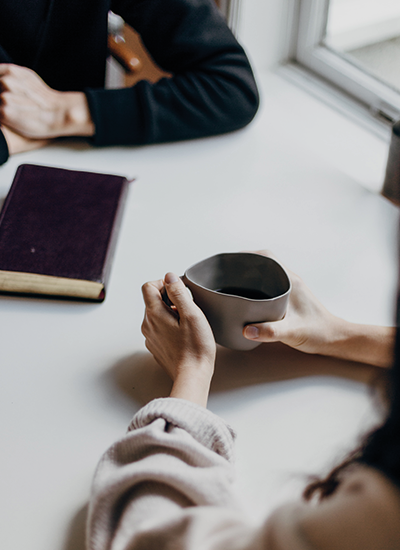 Samtaler med nærvær, empati, Støtte & Selvudfoldelse
Jeg blev i år 2008 uddannet behandler ved Lasota indenfor arbejds- og sportsskader. Efterfølgende er jeg blevet certificeret Coach ved Sofia Manning, studeret ved Illnumina International by Kirsten Stendevad. Siden har jeg studeret kroppens sind, da det er min passion at mennesker skal se lyset fremfor den mørke og elendighed alt for mange byder sig selv. Læs om min egen rejse her:
Teoretisk ballast som i dag er min faglige og personlige styrke:
Jeg kan blandt andet hjælpe dig, fordi jeg har i mit eget liv, befundet mig i svære situationer med depression, spiseforstyrrelse, selvhad, angst, ensomhed, manglende tro på mig selv og manglende tro på livet. Så jeg ved hvad jeg taler om, og jeg ved hvad der hjalp mig tilbage på sporet, så jeg i dag nyder livet.
Jeg har selv været igennem typer behandlinger og har også lært, at det eneste der ikke hjælper, er ikke at gøre noget.Coaching var en af de metoder som hjalp mig bedst; hjælp til selvhjælp. Mit ønske og tilbud til dig, er at give dig et sted, hvor du, med ro i sindet, har en betroet coach med ligeså lyttende ører. Jeg har en dyb og faglig interesse for hvad der former et sundt sind og mit håb er, at kunne motivere og hjælpe dig til at se nye veje. Min tilgængelighed for dig bliver tilpasset dit behov og min tavshedspligt er 100%.
Karina Skovdal
Din coach
"Jeg har altid fokus på lige præcis dit problemområde og sammen finder vi en vej"
REFERENCER
Jeg har længe ledt efter en god behandler i Aarhus – og blev utroligt glad da jeg fik anbefalet Skovdal Care. Allerede ved første behandling kunne jeg mærke, at Karina var virkelig dygtig! Hun er utroligt god til, at mærke sig ind på klienten og imødekomme vedkommendes behov. Hun besidder en væsentlig intuitiv tilgang til massagen – og kombineret med hendes mange års erfaring er hun god til at yde den rette behandling. Jeg mødte op med lændesmerter og forlod hendes klinik uden. Herudover er det også værd at nævne, at Karina er en utrolig sød, empatisk og imødekommende person, som man straks føler sig ganske tryg ved. Jeg har derfor også selv sidenhen anbefalet Karina til andre som havde behov for massage, hvad enten det drejede sig om afstressning eller en effektiv fysiurgisk massage. Karina får mine varmeste anbefalinger!
Your Title Goes Here
Your content goes here. Edit or remove this text inline or in the module Content settings. You can also style every aspect of this content in the module Design settings and even apply custom CSS to this text in the module Advanced settings.